Telomere Analysis Technology
The TAT (Telomere Analysis Technology) test is a biomarker that enables risk stratification and early prognosis of various diseases, including cancer by comprehensively analyzing, and appropriately evaluating telomere length that is a factor of age-related diseases.
Analysis is done by blood test and measures telomere length in order to accurately evaluate the body's biological age. Our telomere analysis does not merely estimate the average telomere length, but rather builds a histogram of tens of thousands of telomeres and reports the shortened telomeres in a comprehensive manner, including the proportion of short telomeres in chromosomes.
By using and taking supplements containing the telomerase-inducing activator "TAM", cell basic strength will be improved and telomere shortening will be reduced, i.e. rate of aging. Please see 4 cases where the effects have been remarkable and the biological age has been rejuvenated.
Time-series analysis – Comparison of first and second test results using TAM Spray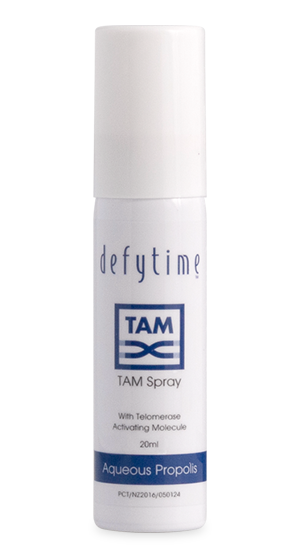 Time-series analysis – Comparison of first and second test results using TAM Spray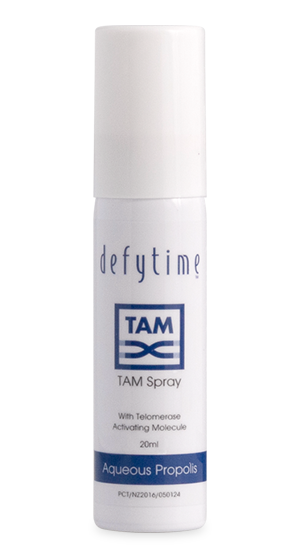 Biological vs Chronological Age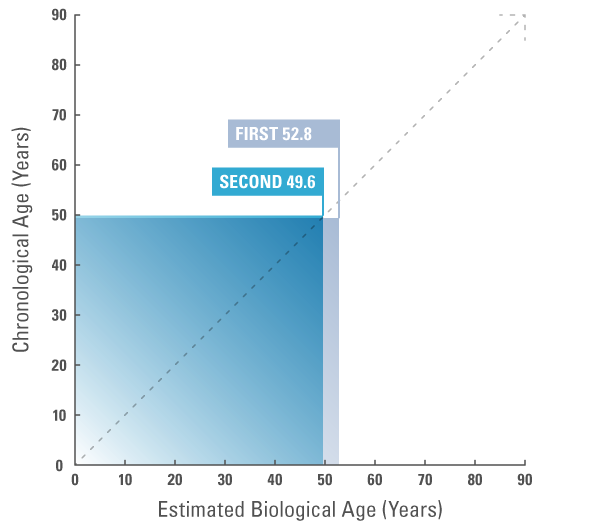 | TAT Test | Chronological Age | Sex | Estimated Biological Age | Difference with Chronological Age | Difference with last test | Median | 20th Percentile |
| --- | --- | --- | --- | --- | --- | --- | --- |
| First | 49.4 | Male | 52.8 | +3.4 | -3.2 | 10.2Kb | 5.4Kb |
| Second | 49.9 | | 49.6 | -0.3 | | 10.8Kb | 5.4Kb |
Biological vs Chronological Age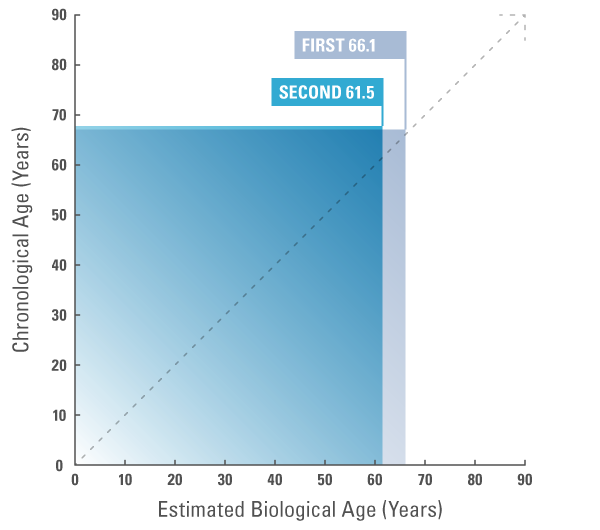 | TAT Test | Chronological Age | Sex | Estimated Biological Age | Difference with Chronological Age | Difference with last test | Median | 20th Percentile |
| --- | --- | --- | --- | --- | --- | --- | --- |
| First | 67.1 | Female | 66.1 | -1.0 | -4.6 | 10.2Kb | 5.4Kb |
| Second | 67.8 | | 61.5 | -6.3 | | 11.0Kb | 5.7Kb |
Time-series analysis – Comparison of first and second test results using TAM Capsules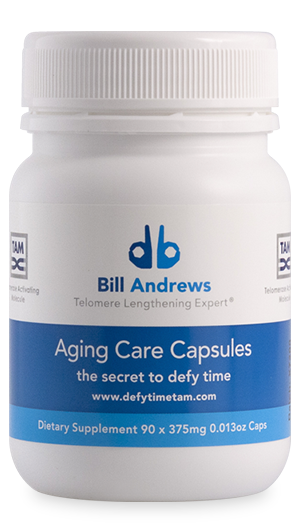 Time-series analysis – Comparison of first and second test results using TAM Capsules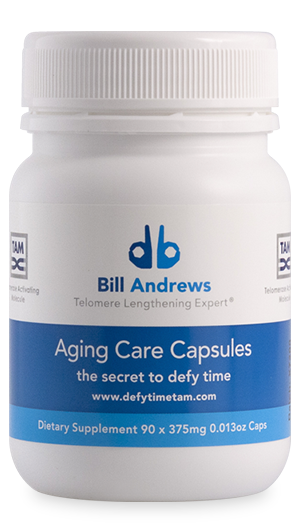 Biological vs Chronological Age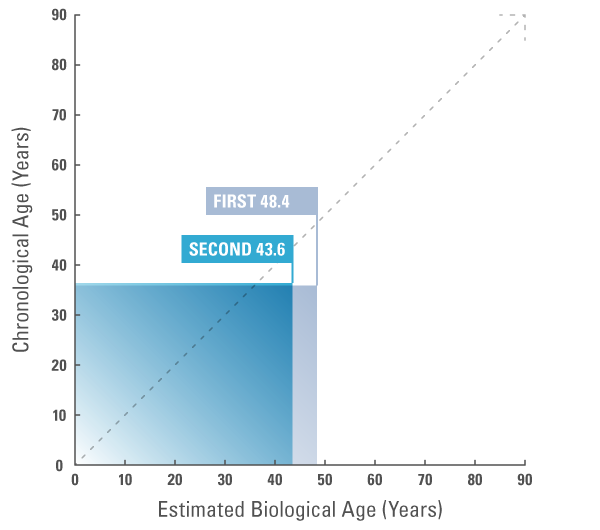 | TAT Test | Chronological Age | Sex | Estimated Biological Age | Difference with Chronological Age | Difference with last test | Median | 20th Percentile |
| --- | --- | --- | --- | --- | --- | --- | --- |
| First | 35.9 | Female | 48.4 | +12.5 | -4.8 | 9.3Kb | 4.3Kb |
| Second | 36.4 | | 43.6 | +7.2 | | 10.1Kb | 5.1Kb |
Biological vs Chronological Age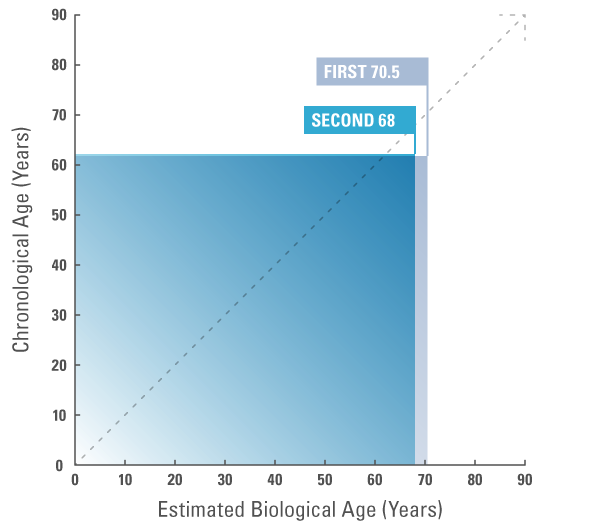 | TAT Test | Chronological Age | Sex | Estimated Biological Age | Difference with Chronological Age | Difference with last test | Median | 20th Percentile |
| --- | --- | --- | --- | --- | --- | --- | --- |
| First | 61.8 | Female | 70.5 | +8.7 | -2.5 | 8.2Kb | 3.6Kb |
| Second | 62.2 | | 68 | +5.8 | | 9.3Kb | 4.7Kb |