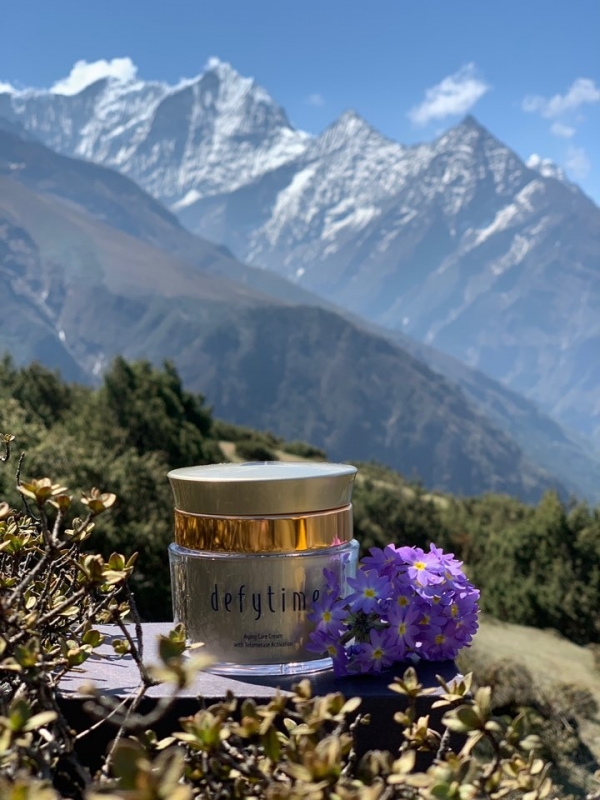 Jonathan Greenwood, president of Defytime Holdings is visiting Nepal to lend moral support to the Lhotse South Face expedition led by mountain climber Hong Sung-Taek. The multinational team of experienced climbers have begun their ascent of the southern ice wall of Lhotse (8,516 meters above sea level), the fourth highest mountain in the world. Jonathan shares his journey so far:
"On May 10, 2019, we arrived at Nepal's Kathmandu Tribhuvan Airport and moved to Lukla Tenzing-Hillary Airport (known as the world's most dangerous airport) the next day. After a trip to Sagarmatha National Park near Mt. Everest, we reached Phakding Village (2,610m) by trekking for five hours. On the 12th of May we arrived at Namche (3,880m) after a 7-hour trek where I am staying for 2 nights to acclimatise."
"I realise once again that climbing to the summit of Lhotse or Everest is much like the Telomere Coin's ascent. You must experience the rugged uphill and downhill before you reach your goal. With each breath and every step, you can feel in your heart that the summit is getting closer, and look forward to the short but sweet rest before tomorrow."
"The climbing route of Lhotse's south wall is still an unknown area, and this is Captain Hong Sung-Taek's sixth attempt. His determination to achieve his dream as a mountain climber is inspirational."
Lhotse south face (8,516m) is considered to be one of the most challenging and dangerous climbs in the Himalayas with a 3,300m vertical ice wall from the base camp to the summit. It is an uncharted area that has never officially been summited. Hong Sung-Taek has made five previous attempts from 1999 to 2017. On his fifth challenge he was only 200m from the summit before being forced to turn back due to bad weather.
Hong Sung-Taek departed for Kathmandu, Nepal on March 29, 2019. The expedition is a multinational environment with climbers from China, Spain, Colombia and Kosovo joining the Korean crew. Reaching the summit will depend on local weather conditions, but will hopefully happen later this month.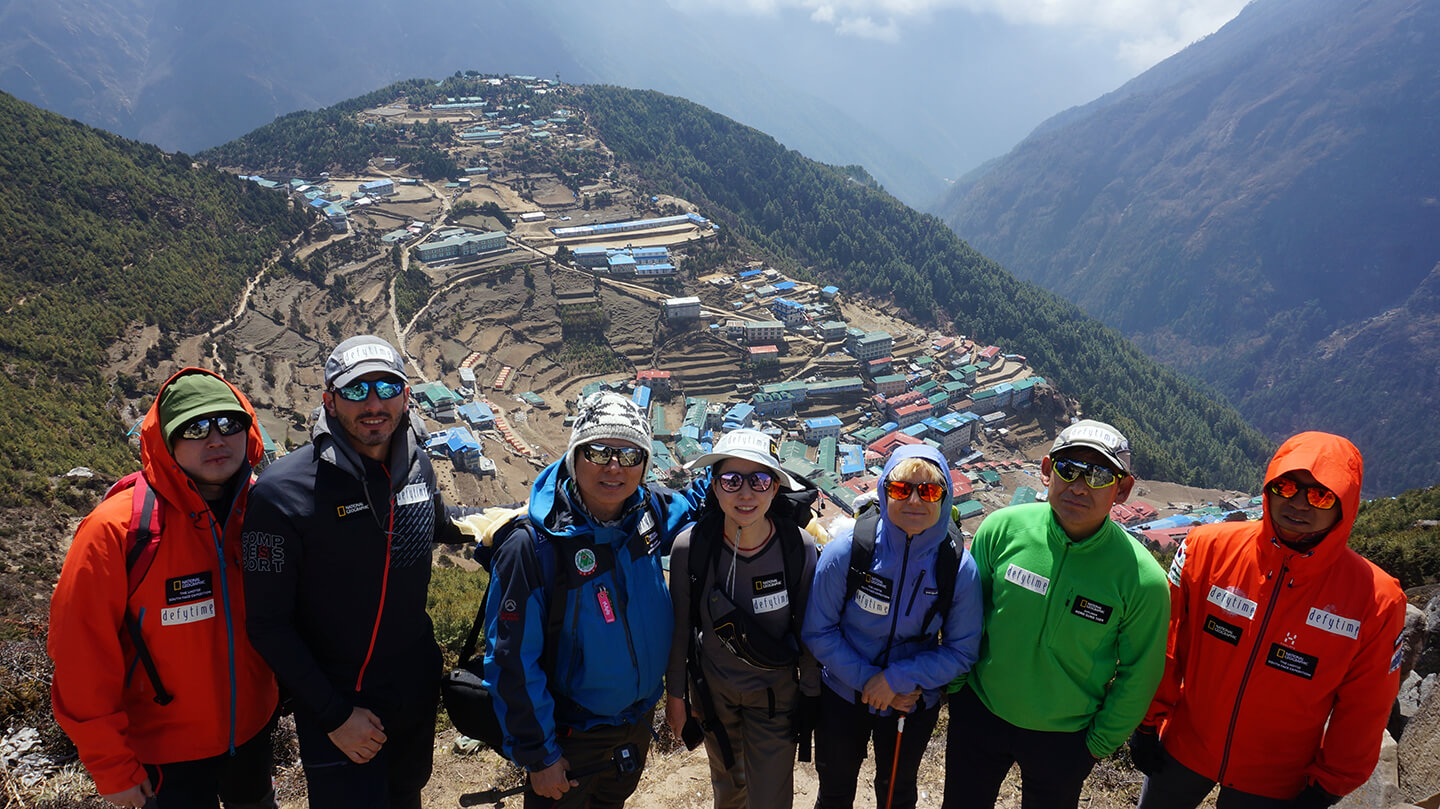 Above: Hong, Sung-Taek (second from right) and the expedition team in Namche Bazaar, Nepal. Below: Images from the climb.